WATCH BACK Online: Why SHERLOCK HOLMES is Timeless! Exploring Holmes on Film and TV
Online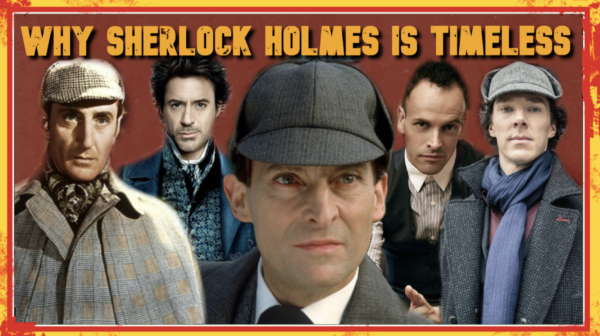 From the pages of Strand Magazine came a crime fighter who changed the literary and cinematic landscape forever… SHERLOCK HOLMES!
SHERLOCK HOLMES has been adapted more than any other fictional character! What makes him such a timeless hero across books, films, and television?
Author/scriptwriter and host Luke Deckard brings three Holmes experts/authors together for a deep-dive conversation about the best (and worst) adaptations of Holmes.
You'll hear from Sherlock Holmes authors Bonnie MacBird (Art in the Blood, Unquiet Spirits, The Devil's Due, the Three Locks, What Child is This), David Stuart Davies (The Tangled Skein, The Veiled Detective, The Ripper Legacy, Revenge from the Grave), and Matthew Booth (A Talent for Murder, The Dangers of this Night).
Click the booking link to watch back!
This event is LIVE and ONLINE, and there will be audience Q&A throughout the event.
To tune in:
You can subscribe to the Luke Deckard Show on YouTube
or
Book tickets via Eventbrite.
---
Share this event: