Scream Tea with Louise Mumford
South-west England & South Wales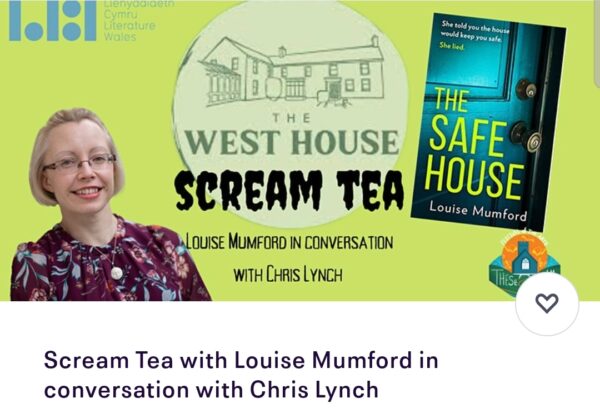 Enjoy a thrilling conversation at the same time as a delicious afternoon tea at the beautiful West House Country Hotel.
Louise's debut novel, Sleepless, a "frighteningly inventive" thriller inspired by her own insomnia, was published in December 2020 by HQ HarperCollins. A UK Amazon Kindle Top 50 bestseller, it was the Asda Karin Slaughter Killer Read for July 2021. Her second thriller, The Safe House, is published in May 2022
Chris Lynch writes novels and short stories, most recently a range of Doctor Who spin offs featuring Brigadier Alistair Lethbridge-Stewart and characters from the "Haisman Universe", reaching #1 on Amazon in multiple categories. His book Curse of the Mirror Clowns was nominated for a Scribe award in 2019. Chris has also written a feature film, currently in post-production with a major US distributor, as well as TV pilots, comic books, audio dramas, and a best-selling book on digital marketing.
---
Share this event: