Our Ambassadors
National Crime Reading Month's Ambassadors are spread across the UK and Ireland and are available for press and events. They also recommend their favourite reads over at our blog.
All successful crime writers who are dedicated to spreading the word about this versatile and exciting genre, our Ambassadors include authors of police procedurals, psychological thrillers, domestic noir as well as classic detectives and historical crime and more.
If you're a journalist or event organiser and would like to engage with your nearest Ambassador, get in touch with the CWA.
Find out more about our 2022 Ambassadors:
And meet our 2023 Ambassadors!
---
Steve Cavanagh
Steve Cavanagh is the author of the Eddie Flynn series and standalone novels. A consistent Sunday Times Bestseller, he has sold over a million copies in the UK alone, and his novels are international bestsellers in multiple territories. Most recently, his novel Thirteen spent eight months on the Spiegel Bestseller list, reaching #2. His novel Fifty Fifty was a Richard and Judy Book Club choice, and was selected for the BBC Between The Covers book club. He is a #1 Amazon bestseller, #1 Times Bestseller, and has won multiple awards. These include the CWA Gold Dagger, Theakston Old Peculier Crime Novel of the Year, the Prix de Polar, The Northern Ireland Arts Council ACES award, and the Dead Good Readers award. Nominated for the CWA Ian Fleming Steel Dagger multiple times, along with the Irish Crime Novel of the year, he has also been nominated for the Barry Award and features regularly on Waterstones, The Times, the Observer and the Guardian best books of the year lists.
Steve is married with two children and lives in Northern Ireland where he now writes full time.
---
MW Craven
Multi-award-winning author MW Craven was born in Carlisle but grew up in Newcastle. He joined the army at sixteen, leaving ten years later to complete a social work degree. Seventeen years after taking up a probation officer role in Cumbria, at the rank of assistant chief officer, he became a full-time author. The Puppet Show, the first book in his Cumbria-set Washington Poe series, won the Crime Writers' Association Gold Dagger in 2019. It has now been translated into twenty-one languages. Black Summer, the second in the series, was longlisted for the 2020 Gold Dagger as was book three, The Curator. The fourth in the series, Dead Ground became an instant Sunday Times bestseller.
---
Elly Griffiths
Elly Griffiths wrote four novels under her own name (Domenica de Rosa) before turning to crime with The Crossing Places, the first novel featuring forensic archaeologist Dr Ruth Galloway. The Crossing Places won the Mary Higgins Clark award, and four novels in the series have been shortlisted for the Theakstons Crime Novel of the Year. The Locked Room (Ruth #14, published in February 2022) was number one on the Sunday Times bestsellers list. Elly also writes the Brighton Mysteries, set in the theatrical world of the 1950 and 60s. In 2016 Elly was awarded the CWA Dagger in the Library for her body of work. Her first standalone mystery, The Stranger Diaries, won the 2020 Edgar award for Best Crime Novel. The second, The Postscript Murders, was shortlisted for the CWA Gold Dagger. Elly also writes A Girl Called Justice, a mystery series for children.
---
Alis Hawkins
Alis Hawkins is the author of the CWA historical dagger-shortlisted Teifi Valley Coroner series set in 1850s west Wales. There are currently four books in the series which feature her young detective duo, increasingly blind ex-barrister Harry Probert-Lloyd and his chippy assistant, John Davies. While Harry and John investigate, the background to each suspicious death immerses the reader in a particular aspect of contemporary west Wales society and paints a vivid picture of a lost world and the charcters who live in it. The most recent in the series, Not One Of Us, was published in September 2021 and Alis is currently working on the first in a new crime fiction series set in 1880s Oxford, at the dawn of the women's college movement. Not All Men is scheduled for publication in spring 2023.
A founder member of Welsh crime fiction writers' collective Crime Cymru, and a director of Wales's international crime fiction festival, Gŵyl CRIME CYMRU Festival, Alis is a Welsh speaker, seems to have accidentally developed a rucksack collection, and can't resist an interesting fact.
---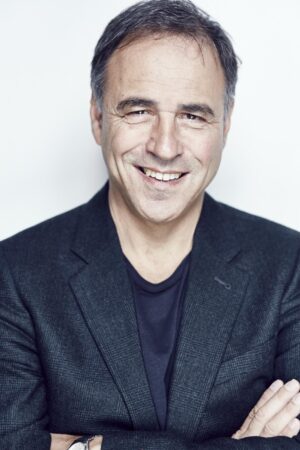 Anthony Horowitz
Anthony Horowitz is one of the most prolific writers in the UK, unique for working across so many media, juggling writing books, TV series, films, plays and journalism. Anthony has written over 50 books, including the bestselling Alex Rider teen spy series, which has sold over 21 million copies worldwide and has now been adapted into two major television series produced by Sony and Eleventh Hour Films.
Anthony is also an acclaimed writer for adults. He was commissioned by the Conan Doyle Estate to write two new Sherlock Holmes novels; The House of Silk was published in November 2011 and was internationally lauded, and the sequel, Moriarty, was published in October 2014 with similar success. The Ian Fleming Estate have commissioned Anthony to write continuation novels for James Bond with Trigger Mortis and Forever and A Day published in 2015 and 2018 respectively. A third novel in the series, With a Mind to Kill, will be published in May 2022. His new crime book series featuring the detective Hawthorne has three books so far with a fourth, The Twist of a Knife, to be released in August 2022.
Anthony is responsible for creating and writing some of the UK's most beloved and successful television series including BAFTA award winning series Foyle's War, Midsomer Murders, and Poirot. He has also written other complex dramas including Collision, New Blood and the legal thriller Injustice. Anthony's award-winning book Magpie Murders has been filmed with Lesley Manville in the lead role, and the sequel Moonflower Murders is optioned to follow. He is currently working on a six-part TV mystery series, Nine Bodies in a Mexican Morgue.
He has been a patron to East Anglia Children's Hospices and Kidscape since 2008, and in 2019 became a patron to Suffolk charity Home-Start. Anthony was recently awarded a CBE for his services to literature.
---
Mike Jecks
Michael Jecks is the author of 44 novels and two collections of short stories. His work includes his highly acclaimed Templar series of historical thrillers, his humorous Bloody Mary Tudor series, the Vintener trilogy, and a modern spy story, Act of Vengeance: 'An instant classic British spy novel' – Lee Child. His books are inspired by history and legends covering the moors where he lives, but his stories are grounded in real life and real people: what motivates them, and what makes them turn to violence.
Death Ship of Dartmouth (Headline, 2006) was short-listed for the Theakston's Old Peculier Crime Novel of the Year Award, and he has been published by HarperCollins, Headline, Simon & Schuster, Canelo and Severn House.
The founder of Medieval Murderers, he has served on the committees of the Crime Writers' Association, Historical Writers' Association, and The Detection Club. He has taught writing at Swanwick, Evesham, and tutored for the Royal Literary Fund at Exeter University. His work has been celebrated by Visconti and Conway Stewart pens, and in 2014 he was the International Guest of Honour at the Bloody Words festival in Toronto, and as Grand Master of the first parade in the New Orleans Mardi Gras.
---
Vaseem Khan
Vaseem Khan is the author of two crime series set in India, the Baby Ganesh Agency series set in modern Mumbai, and the Malabar House historical crime novels set in 1950s Bombay. His first book, The Unexpected Inheritance of Inspector Chopra, was a Times bestseller, now translated into 15 languages. The second in the series won the Shamus Award in the US. In 2018, he was awarded the Eastern Eye Arts, Culture and Theatre Award for Literature. Vaseem was born in England, but spent a decade working in India. In 2021, Midnight at Malabar House won the Crime Writers' Association Historical Dagger. His latest book is The Dying Day, about the theft of one of the world's great treasures, a 600-year-old copy of Dante's The Divine Comedy stored at Bombay's Asiatic Society.
---
Nadine Matheson
Nadine Matheson was born and lives in London and is a Criminal Solicitor. Nadine is also the winner of the City University Crime Writing Competition.
Her debut crime novel, the bestselling The Jigsaw Man has been translated into 15 languages and was loved by readers around the world. The Binding Room is Nadine's second novel featuring DI Henley and the Serial Crime Unit. The third novel in the series, The Kill List, will be published in 2023.
---
Louise Phillips
Louise Phillips is a bestselling author of six psychological crime thrillers, each nominated for Best Irish Crime Novel of the Year in the prestigious Irish Book Awards. The Doll's House, her second novel, won the award. In 2016 she was longlisted for the CWA Dagger in the Library Award in the UK, and her first two novels were published to critical acclaim in the U.S. Her fifth novel, The Hiding Game, is currently in development with a major U.S. film company, and her latest novel, They All Lied, was published in March 2022. As well as being the mastermind behind Crime Scene at Writing.ie, Louise teaches crime fiction workshops throughout Ireland, including the Irish Writers' Centre.
---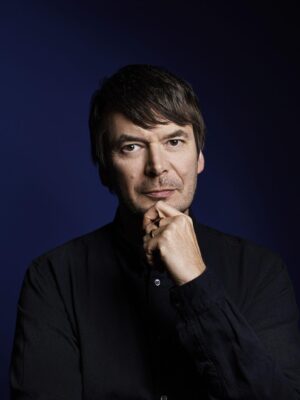 Ian Rankin
Ian Rankin is the multi-million copy worldwide bestseller of over thirty novels and creator of John Rebus. His books have been translated into thirty-six languages and have been adapted for radio, the stage and the screen. Rankin is the recipient of four Crime Writers' Association Dagger Awards, including the Diamond Dagger, the UK's most prestigious award for crime fiction. In the United States, he has won the celebrated Edgar Award and been shortlisted for the Anthony Award. In Europe, he has won Denmark's Palle Rosenkrantz Prize, the French Grand Prix du Roman Noir and the German Deutscher Krimipreis. He is the recipient of honorary degrees from universities across the UK, is a Fellow of The Royal Society of Edinburgh and a Fellow of The Royal Society of Literature, and has received an OBE for his services to literature.
---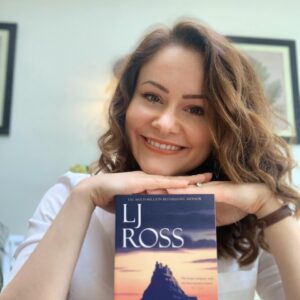 LJ Ross
LJ Ross is an international bestselling author, whose books have sold over 7 million copies worldwide. Her debut, Holy Island, was released in 2015 and became an instant international bestseller. Since then, a further twenty of her novels have gone on to take the coveted #1 spot, some even before general release and whilst only available to 'pre-order'. The Bookseller magazine has reported on Louise having topped the 'Most Read' and 'Most Sold' fiction charts, and she has garnered an army of loyal fans who love her atmospheric and addictive storytelling. Her eleventh novel, The Infirmary, is a prequel story to the DCI Ryan series and is available as a major Audible Originals audio-drama starring Tom Bateman, Kevin Whately, Bertie Carvel, Hermione Norris and Alun Armstrong.
The first novel in her Alexander Gregory Thrillers series, Impostor, was shortlisted in the British Book Awards 2020: Crime & Thriller Book of the Year. The audiobook of Impostor, narrated by Hugh Dancy, was also selected as a finalist in the New York Festivals Radio Awards, Best Fiction Audiobook of the Year Category. In May 2021, Louise was shortlisted for the prestigious Crime Writers' Association Dagger in the Library.
Louise was born in Northumberland, England. She studied undergraduate and postgraduate Law at King's College, University of London and then abroad in Paris and Florence. She spent much of her working life in London, where she was a lawyer for a number of years until taking the decision to change career and pursue her dream to write. Now, she writes full time and lives with her husband and son in Northumberland and Edinburgh.
---
Robin Stevens
Robin Stevens is the bestselling and award-winning author of the Murder Most Unladylike series. She first discovered murder mystery as a genre when she was 12, and she's been a fan ever since. Born in California, she grew up in the UK and now lives in Oxford with her family. Her latest book is The Ministry of Unladylike Activity.
---
Sarah Ward
Sarah Ward is a crime novelist who writes gothic historical thrillers as Rhiannon Ward. The Birthday Girl, the first book in her new Welsh based series, was published in April and described in the FT as 'channelling Christie-esque tropes' . She has also written Doctor Who audio dramas. Sarah is Vice-Chair of the Crime Writers Association, a Board member of Friends of Buxton International Festival, and a Royal Literary Fund fellow at Sheffield University.
---
Roz Watkins
Roz Watkins is the author of the acclaimed DI Meg Dalton series. The first book in the series, The Devil's Dice, was shortlisted for the CWA Debut Dagger award, and was The Times Crime Book of the Month. The Red House, a standalone thriller, is her fourth novel, and will be published in June 2023. Roz lives in Falmouth with two demanding cats, and likes to walk by the sea, scouting out good murder locations.
---
Victoria Selman
Victoria Selman is the author of the critically acclaimed Ziba Mackenzie series and Sunday Times bestseller, Truly Darkly Deeply which explores a serial killer's legacy through the eyes of his daughter. She has been shortlisted for two CWA Daggers, a Richard & Judy Book Club pick and is a host on Crime Time FM.
Truly Darkly Deeply (Quercus) was an instant Sunday Times bestseller when it was published in July. Now out in paperback, it is a Richard & Judy Spring Book Club pick.
The novel tells the story of twelve-year-old Sophie and her mother, Amelia-Rose, who move to London from Massachusetts where they meet the charismatic Matty Melgren. He quickly becomes an intrinsic part of their lives but as the relationship between the two adults fractures, a serial killer begins targeting young women with a striking resemblance to Amelia-Rose.
When Matty is eventually sent down for multiple murder, questions remain as to his guilt — questions which ultimately destroy both women. Nearly twenty years later, Sophie receives a letter from Battlemouth Prison informing her Matty is dying and wants to meet. It looks like Sophie might finally get the answers she craves. But will the truth set her free — or bury her deeper?
---
Penny Batchelor
Penny Batchelor writes psychological thrillers. Her first two novels, My Perfect Sister (which was longlisted for The Guardian's Not The Booker Prize in 2020) and Her New Best Friend, are being republished by Embla in April and May 2023 alongside audio versions. Penny is currently working devious plots for two more thrillers for Embla. She is the co-founder of the #KeepFestivalsHybrid campaign and the ADCI Literary Prize.
---
TM Logan
TM Logan was a national newspaper journalist before turning to novel-writing full time. His books have sold more than two million copies in the UK and are published in translation in 22 countries around the world.
Tim's latest novel, THE MOTHER, is a twisty tale of deceit and betrayal, of redemption and revenge – the story of a woman wrongfully convicted of the very worst crime and her fight for justice. It was an instant Sunday Times top ten bestseller on publication in March 2023.
THE MOTHER was his third bestseller in a row after his previous two thrillers, THE CURFEW and TRUST ME, also hit the top ten.
THE HOLIDAY was a Richard & Judy Book Club pick and has since been made into a four-part TV drama starring Jill Halfpenny, currently available on Netflix UK. His novel THE CATCH was also adapted for TV starring BAFTA-winner Jason Watkins, screened on Channel 5 in January and February 2023.
His debut LIES was one of Amazon UK's biggest ebooks of 2017 and was followed by his second standalone, 29 SECONDS (2018).
Tim lives in Nottinghamshire with his wife and two children, and writes in a cabin at the bottom of his garden. You can find him at www.tmlogan.com.
'I'm delighted to be an ambassador for National Crime Reading Month! I've loved the genre for as long as I can remember, it has such a wide audience and it's great to see how great crime books can bring so many people together.'

TM Logan, author of The Holiday and The Mother
---
Dorothy Koomson
Dorothy Koomson is an award-winning, global bestselling author of 18 novels, known as the 'Queen of the Big Reveal'. Her emotional thrillers have connected with readers all over the world; her books are regularly Sunday Times bestsellers, have sold over 2.5 million copies in the UK alone and have been translated into more than 30 languages. Dorothy featured on the 2021 Powerlist as one of the most influential Black people in Britain, appeared in GQ Style as a Black British trailblazer, and was a judge for the 2022 Women's Prize for Fiction. 2023 marks Dorothy's 20th anniversary as a published author. A special anniversary edition of her debut novel, The Cupid Effect, will be published by Headline in July 2023. Her new book, My Other Husband, is published in paperback on 13th April 2023.
---
Professor Jim Fraser
Professor Jim Fraser has spent his career as a forensic scientist and 'cold case' reviewer. He has been involved in many high-profile investigations including; the murders of Rachel Nickell, Damilola Taylor, Lin and Megan Russell, the serial child killer Robert Black, and the death of Gareth Williams, the GCHQ codebreaker. As a member of the Scottish Criminal Cases Review Commission, he has also reviewed many notable cases including the Lockerbie bombing.
Jim is an experienced media commentator and has appeared in many TV documentary programmes including, Killer at the Crime Scene (Channel 5) and David Wilson's Crime Files (BBC Scotland).
Books
Murder Under the Microscope – A Personal History of Homicide (Atlantic Books).
Forensic Science – a very short introduction (Oxford University Press)
The Handbook of Forensic Science (Routledge)
---
Andrea Mara
Andrea Mara is a Sunday Times and Irish Times Top Ten bestselling author, who has been shortlisted for a number of awards, including Irish Crime Novel of the Year at the An Post Book Awards in 2022, 2021 and 2018.
Her novel, All Her Fault, was Sunday Times Crime Book of the Month, a top ten bestseller in the UK and in Ireland, and a Kindle Top 5 bestseller. It has sold over 100,000 copies.
Her most recent book, Hide And Seek, published in August, charted in the Irish Times bestseller list for five weeks. Her new book, No One Saw A Thing will be published by Transworld/ Penguin Random House in May.
She lives in Dublin, Ireland, with her husband and three children, and also runs multi-award-winning parent and lifestyle blog, OfficeMum.ie.
Andrea's latest book: No One Saw A Thing is about two little girls who get on a Tube ahead of their mother, Sive. The doors slide shut and Sive is left standing on the platform, watching in terror as her daughters are whisked away on the London Underground without her. When she makes it to the next stop, only two-year-old Bea is there. Six-year-old Faye has vanished, and Bea is too young to say where she's gone. What follows is a panic-stricken day in London, searching for her missing child, while unravelling clues and wondering if Faye has been taken by a stranger, or if the answer lies closer to home.
No One Saw A Thing will be published on May 11th by Transworld.
---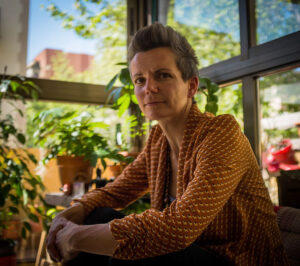 Emma Christie
Emma Christie was born and raised in a book-filled house in Cumnock, an Ayrshire coal-mining town.
After quitting her law degree to study literature and medieval history at Aberdeen University, she spent five years working as a news reporter with one of the UK's top-selling regional daily newspapers, The Press and Journal. She's also written for The Independent and The Herald Scotland.
Her debut novel THE SILENT DAUGHTER was shortlisted for the McIlvanney Prize for Scottish Crime Book of the Year 2021, shortlisted for the Scottish Crime Debut of the Year 2021 and longlisted for the Crime Writers Association John Creasey (New Blood) Dagger Award 2021.
Following the release of her second novel FIND HER FIRST in January 2022 Emma was invited to appear at two of Scotland's most prestigious book festivals, Aye Write and Bloody Scotland. This year she's on the bill at Theakston's Crime Writing Festival in Harrogate. Her third novel IN HER SHADOW will be published in January 2024
Emma usually lives in Barcelona but from April 2023 will spend six months living and working in her Ford Transit campervan alongside her girlfriend Mari, a yoga teacher. Starting in Spain they'll travel Europe and the Balkans but will interrupt the trip to appear at Theakstons Crime Writing Festival in Harrogate.
Find her online at www.emmachristiewriter.com or across social media @theemmachristie
For me the best thing about crime fiction is its diversity. Whether you want to step into the shoes of a detective or love historical novels, crime fiction's the place. If you want a classic whodunnit, a book that makes you laugh or a slice of biting social commentary, you can find it in crime fiction. It spans every genre. There really is something for every taste.