Our Ambassadors
National Crime Reading Month's Ambassadors are spread across the UK and Ireland and are available for press and events. They also recommend their favourite reads over at our blog.
All successful crime writers who are dedicated to spreading the word about this versatile and exciting genre, our Ambassadors include authors of police procedurals, psychological thrillers, domestic noir as well as classic detectives and historical crime and more.
If you're a journalist or event organiser and would like to engage with your nearest Ambassador, get in touch with the CWA.
Find out more about our 2022 Ambassadors:
And meet our 2023 Ambassadors!
---
Steve Cavanagh
Steve Cavanagh is from Belfast and he practiced as a civil rights lawyer for almost twenty years. He is the Sunday Times bestselling author of the Eddie Flynn series. All of Steve's books have been nominated for major awards. In 2018 The Liar won the CWA Gold Dagger, and in 2019 Thirteen won the Theakstons Old Peculier Crime novel of the year. He has sold over a million copies in the UK alone and his work is translated into 26 languages. The seventh Eddie Flynn novel, The Accomplice, is published in July 2022. He is represented by Shane Salerno of The Story Factory.
---
MW Craven
Multi-award-winning author MW Craven was born in Carlisle but grew up in Newcastle. He joined the army at sixteen, leaving ten years later to complete a social work degree. Seventeen years after taking up a probation officer role in Cumbria, at the rank of assistant chief officer, he became a full-time author. The Puppet Show, the first book in his Cumbria-set Washington Poe series, won the Crime Writers' Association Gold Dagger in 2019. It has now been translated into twenty-one languages. Black Summer, the second in the series, was longlisted for the 2020 Gold Dagger as was book three, The Curator. The fourth in the series, Dead Ground became an instant Sunday Times bestseller.
---
Elly Griffiths
Elly Griffiths wrote four novels under her own name (Domenica de Rosa) before turning to crime with The Crossing Places, the first novel featuring forensic archaeologist Dr Ruth Galloway. The Crossing Places won the Mary Higgins Clark award, and four novels in the series have been shortlisted for the Theakstons Crime Novel of the Year. The Locked Room (Ruth #14, published in February 2022) was number one on the Sunday Times bestsellers list. Elly also writes the Brighton Mysteries, set in the theatrical world of the 1950 and 60s. In 2016 Elly was awarded the CWA Dagger in the Library for her body of work. Her first standalone mystery, The Stranger Diaries, won the 2020 Edgar award for Best Crime Novel. The second, The Postscript Murders, was shortlisted for the CWA Gold Dagger. Elly also writes A Girl Called Justice, a mystery series for children.
---
Alis Hawkins
Alis Hawkins is the author of the CWA historical dagger-shortlisted Teifi Valley Coroner series set in 1850s west Wales. There are currently four books in the series which feature her young detective duo, increasingly blind ex-barrister Harry Probert-Lloyd and his chippy assistant, John Davies. While Harry and John investigate, the background to each suspicious death immerses the reader in a particular aspect of contemporary west Wales society and paints a vivid picture of a lost world and the charcters who live in it. The most recent in the series, Not One Of Us, was published in September 2021 and Alis is currently working on the first in a new crime fiction series set in 1880s Oxford, at the dawn of the women's college movement. Not All Men is scheduled for publication in spring 2023.
A founder member of Welsh crime fiction writers' collective Crime Cymru, and a director of Wales's international crime fiction festival, Gŵyl CRIME CYMRU Festival, Alis is a Welsh speaker, seems to have accidentally developed a rucksack collection, and can't resist an interesting fact.
---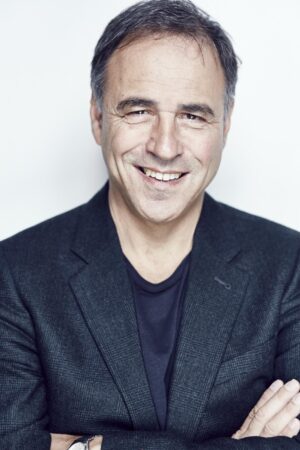 Anthony Horowitz
Anthony Horowitz is one of the most prolific writers in the UK, unique for working across so many media, juggling writing books, TV series, films, plays and journalism. Anthony has written over 50 books, including the bestselling Alex Rider teen spy series, which has sold over 21 million copies worldwide and has now been adapted into two major television series produced by Sony and Eleventh Hour Films.
Anthony is also an acclaimed writer for adults. He was commissioned by the Conan Doyle Estate to write two new Sherlock Holmes novels; The House of Silk was published in November 2011 and was internationally lauded, and the sequel, Moriarty, was published in October 2014 with similar success. The Ian Fleming Estate have commissioned Anthony to write continuation novels for James Bond with Trigger Mortis and Forever and A Day published in 2015 and 2018 respectively. A third novel in the series, With a Mind to Kill, will be published in May 2022. His new crime book series featuring the detective Hawthorne has three books so far with a fourth, The Twist of a Knife, to be released in August 2022.
Anthony is responsible for creating and writing some of the UK's most beloved and successful television series including BAFTA award winning series Foyle's War, Midsomer Murders, and Poirot. He has also written other complex dramas including Collision, New Blood and the legal thriller Injustice. Anthony's award-winning book Magpie Murders has been filmed with Lesley Manville in the lead role, and the sequel Moonflower Murders is optioned to follow. He is currently working on a six-part TV mystery series, Nine Bodies in a Mexican Morgue.
He has been a patron to East Anglia Children's Hospices and Kidscape since 2008, and in 2019 became a patron to Suffolk charity Home-Start. Anthony was recently awarded a CBE for his services to literature.
---
Mike Jecks
Michael Jecks is the author of 44 novels and two collections of short stories. His work includes his highly acclaimed Templar series of historical thrillers, his humorous Bloody Mary Tudor series, the Vintener trilogy, and a modern spy story, Act of Vengeance: 'An instant classic British spy novel' – Lee Child. His books are inspired by history and legends covering the moors where he lives, but his stories are grounded in real life and real people: what motivates them, and what makes them turn to violence.
Death Ship of Dartmouth (Headline, 2006) was short-listed for the Theakston's Old Peculier Crime Novel of the Year Award, and he has been published by HarperCollins, Headline, Simon & Schuster, Canelo and Severn House.
The founder of Medieval Murderers, he has served on the committees of the Crime Writers' Association, Historical Writers' Association, and The Detection Club. He has taught writing at Swanwick, Evesham, and tutored for the Royal Literary Fund at Exeter University. His work has been celebrated by Visconti and Conway Stewart pens, and in 2014 he was the International Guest of Honour at the Bloody Words festival in Toronto, and as Grand Master of the first parade in the New Orleans Mardi Gras.
---
Vaseem Khan
Vaseem Khan is the author of two crime series set in India, the Baby Ganesh Agency series set in modern Mumbai, and the Malabar House historical crime novels set in 1950s Bombay. His first book, The Unexpected Inheritance of Inspector Chopra, was a Times bestseller, now translated into 15 languages. The second in the series won the Shamus Award in the US. In 2018, he was awarded the Eastern Eye Arts, Culture and Theatre Award for Literature. Vaseem was born in England, but spent a decade working in India. In 2021, Midnight at Malabar House won the Crime Writers' Association Historical Dagger. His latest book is The Dying Day, about the theft of one of the world's great treasures, a 600-year-old copy of Dante's The Divine Comedy stored at Bombay's Asiatic Society.
---
Nadine Matheson
Nadine Matheson was born and lives in London. She began her working life at the BBC and now practices as a criminal defence lawyer. In 2016, she won the City University Crime Writing Competition and completed the Creative Writing (Crime/Thriller Novels) MA at City University of London with Distinction in 2018.
Her crime fiction novel, The Jigsaw Man, was published by HQ in 2021. The Jigsaw Man has been sold in 15 territories to date and will be translated into 14 languages. The second DI Henley thriller, The Binding Room, is published by HQ in July 2022.
---
Louise Phillips
Louise Phillips is a bestselling author of six psychological crime thrillers, each nominated for Best Irish Crime Novel of the Year in the prestigious Irish Book Awards. The Doll's House, her second novel, won the award. In 2016 she was longlisted for the CWA Dagger in the Library Award in the UK, and her first two novels were published to critical acclaim in the U.S. Her fifth novel, The Hiding Game, is currently in development with a major U.S. film company, and her latest novel, They All Lied, was published in March 2022. As well as being the mastermind behind Crime Scene at Writing.ie, Louise teaches crime fiction workshops throughout Ireland, including the Irish Writers' Centre.
---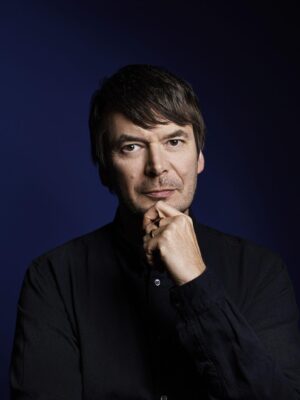 Ian Rankin
Ian Rankin is the multi-million copy worldwide bestseller of over thirty novels and creator of John Rebus. His books have been translated into thirty-six languages and have been adapted for radio, the stage and the screen. Rankin is the recipient of four Crime Writers' Association Dagger Awards, including the Diamond Dagger, the UK's most prestigious award for crime fiction. In the United States, he has won the celebrated Edgar Award and been shortlisted for the Anthony Award. In Europe, he has won Denmark's Palle Rosenkrantz Prize, the French Grand Prix du Roman Noir and the German Deutscher Krimipreis. He is the recipient of honorary degrees from universities across the UK, is a Fellow of The Royal Society of Edinburgh and a Fellow of The Royal Society of Literature, and has received an OBE for his services to literature.
---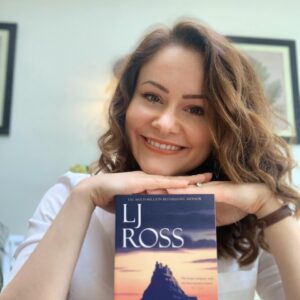 LJ Ross
LJ Ross is an international bestselling author, whose books have sold over 7 million copies worldwide. Her debut, Holy Island, was released in 2015 and became an instant international bestseller. Since then, a further twenty of her novels have gone on to take the coveted #1 spot, some even before general release and whilst only available to 'pre-order'. The Bookseller magazine has reported on Louise having topped the 'Most Read' and 'Most Sold' fiction charts, and she has garnered an army of loyal fans who love her atmospheric and addictive storytelling. Her eleventh novel, The Infirmary, is a prequel story to the DCI Ryan series and is available as a major Audible Originals audio-drama starring Tom Bateman, Kevin Whately, Bertie Carvel, Hermione Norris and Alun Armstrong.
The first novel in her Alexander Gregory Thrillers series, Impostor, was shortlisted in the British Book Awards 2020: Crime & Thriller Book of the Year. The audiobook of Impostor, narrated by Hugh Dancy, was also selected as a finalist in the New York Festivals Radio Awards, Best Fiction Audiobook of the Year Category. In May 2021, Louise was shortlisted for the prestigious Crime Writers' Association Dagger in the Library.
Louise was born in Northumberland, England. She studied undergraduate and postgraduate Law at King's College, University of London and then abroad in Paris and Florence. She spent much of her working life in London, where she was a lawyer for a number of years until taking the decision to change career and pursue her dream to write. Now, she writes full time and lives with her husband and son in Northumberland and Edinburgh.
---
Robin Stevens
Robin Stevens was born in California and grew up in an Oxford college, across the road from the house where Alice in Wonderland lived. She has been making up stories all her life. When she was twelve, her father handed her a copy of The Murder of Roger Ackroyd and she realised that she wanted to be either Hercule Poirot or Agatha Christie when she grew up. When it occurred to her that she was never going to be able to grow her own spectacular walrus moustache, she decided that Agatha Christie was the more achievable option.
She spent her teenage years at Cheltenham Ladies' College, reading a lot of murder mysteries and hoping that she'd get the chance to do some detecting herself (she didn't). She went to university, where she studied crime fiction, and then worked in children's publishing. She is now a full-time writer. Robin's first book Murder Most Unladylike was the biggest middle-grade debut of 2014, winning the Waterstones Children's Book Prize in the Young Fiction category and garnering a loyal fan base and huge critical acclaim. In 2020 Robin was an official World Book Day author, the same year that Death Sets Sail, the final book in the Murder Most Unladylike Mysteries, published. In autumn 2022 Robin will publish a thrilling new series, The Ministry of Unladylike Activity.
Robin lives in Oxford with her family, including a bearded dragon called Watson and a dog called Howl.
---
Sarah Ward
Sarah Ward is the author of four DC Childs novels set in the Derbyshire Peak District where she lives. She also writes Gothic historical thrillers under the name Rhiannon Ward. Her first, The Quickening, was a 2020 Radio Times book of the year and her second historical novel The Shadowing was a Daily Express critic's favourite of the year. She has also written Doctor Who audio dramas. Sarah is a Board member of the Crime Writers' Association, Derby Book Festival, and Friends of Buxton International Festival.
---
Roz Watkins
Roz Watkins is the author of the acclaimed DI Meg Dalton series. The first book in the series, The Devil's Dice, was shortlisted for the CWA Debut Dagger award, and was The Times Crime Book of the Month. The Red House, a standalone thriller, is her fourth novel, and will be published in June 2023. Roz lives in Falmouth with two demanding cats, and likes to walk by the sea, scouting out good murder locations.